SWEET HOME SALENTO....
Tenuta dell'Alto is located near the towns of Squinzano and Campi Salentina and very easily reached via the freeway that connects Brindisi and Bari to the city of Lecce which is just 15 minutes away. The House and Estate sit on the edge of a beautiful ridge that overlooks a valley filled with olive orchards and vineyards. In the distance you can see the towns of Campi Salentina, Novoli, Guagnano and Salice Salentino which are all renown for their excellent wine production with some of the major wine producers of southern Italy such as Paolo Leo, Leone de Castris, Cantele and Due Palme. The surrounding countryside is ideal for long walks in the orchards and vineyards, bycicle riding (provided at the house), jogging, etc... The closest towns, Squinzano and Campi Salentina (1knm and 3 km away respectively) have all that you will need for your stay at Tenuta dell'Alto: from grocery shopping to banks, shops of all kind, markets, etc... Lecce is a 15 minutes drive and its historic centers offers some of the best restaurants in Puglia and great nightife. Also called the Florence of the South, Lecce is a city famous for its beautiful baroque architecture, Roman ruins and museums and a wonderful Italian Dolcevita!



THE NEARBY AREA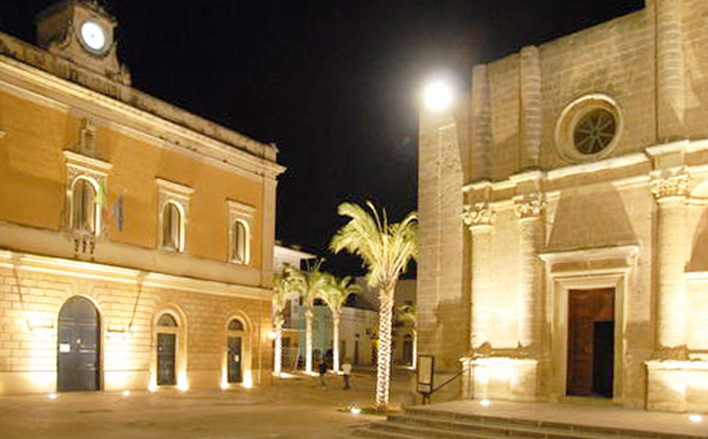 Campi Salentina
Is a town of approximately 11,000 people reachable by car in 5 minutes or in 20 minutes by bike. The town is is a good destination for all you need for your stay with us at Tenuta dell'Alto. There are lots of shops concentrated in the old center for any type of groceries as well as larger supermarkets in the immediate outskirts. With its charming old center and main square, cathedral and medieval streets, Campi has, like most towns in the province of Lecce, a strong baroque and late renaissance architectural imprint despite its history as a Norman and Swabian outpost. A castle built by Federico II has been trasnformed into a Marquis palace and is still standing to this day.

Squinzano
Like the nearby town of Campi Salentina, Squinzano is a good destination for any type of grocery shopping, banks, shops of many kinds and is the closest town to Tenuta dell'Alto. It is a town of 14,000 people which makes it one of the largest in the Province of Lecce. While Squinzano has a small old city center and lacks some of the charm of similar size towns, its claim to fame is a great history for red and rose winemaking which are still produced to this day and are considered among the best wines of the Puglia region.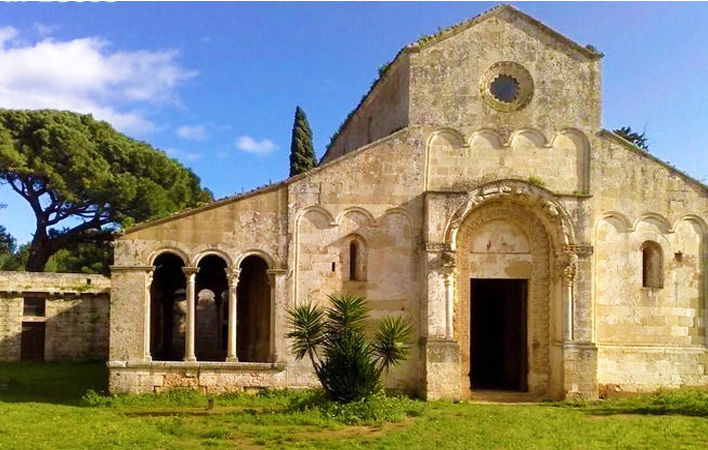 Santa Maria delle Cerrate
A 12th century Romanesque abbey founded by Tancredi d'Altavilla, Count of Lecce who claims to have seen on this site the Madonna between the horns of a deer. Over time it was transforned into a fortified farm, Masseria, and then back to a religious complex without ever losing its unique architectural features. It is an exquisite example of medieval Pugliese architecture and boasts some of the most beautiful medieval frescoes in Puglia. The complex has been recently restored and is open to the public. Definitely worth visiting.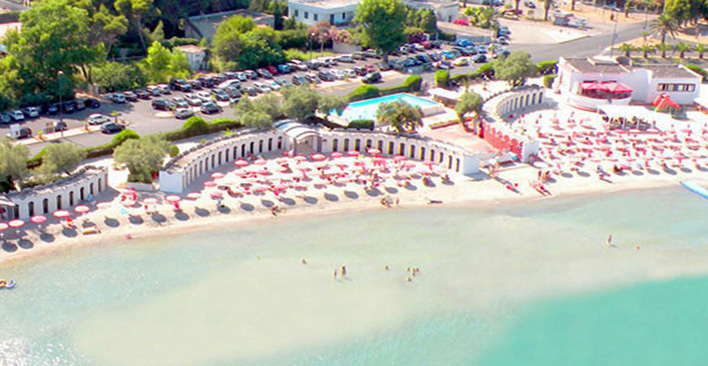 The nearby Adriatic coast
The closest beaches to Tenuta dell'Alto are those on the Adriatic sea by Casalabate and San Cataldo. While the towns are not particularly charming and some areas are a bit degraded, the water and beaches are pristine and enjoyable especially off season when locals are not at their vacation homes. A few Stabilimenti (stretches of beach with rental chairs, sunbeds and umbrellas) are well equipped and enjoyable in a very Italian kind of way.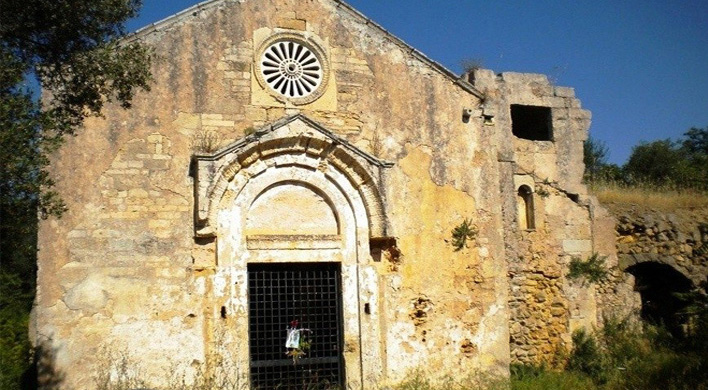 Madonna dell'Alto
A precious paleocristian gem of a chapel hidden away in an olive orchard, abandoned and in disrepair but exuding incredible charm. A short walk or bike ride from Tenuta dell'Alto.